I got to have a short talk with Leigh Jeffery from ComixCentral about their indiegogo campaign going on right now for the next week and a half. Go right now and check it out! In case you don't understand why and you're not listening to the podcast right now… why not?… here is why:
Get everything you need in one place to promote your own work, read and share the work of other artists and turn your hobby into a real live business.

Sell your art and your comics, host and promote your WebComics, and finally be able to make money in an industry dominated by "the big guys".

This one of a kind community and marketplace is first at providing hobbyists and up-and-coming Comic stars a place to distribute and promote their work without having to compete with the large corporate brands.

At ComixCentral™ creators are given everything they need for success and fans get access to fresh, unique and uncensored content in all Comic Book formats; web comics, print-on-demand issues, direct from seller and digital.
Website – comixcentral.com/
Facebook – facebook.com/comixcentral/
Twitter – twitter.com/ComixCentral
IndieGoGo – https://www.indiegogo.com/projects/comixcentral-comics/x/14703355#/
---
So yeah, Also I'm introducing a new type of interview. The Raging Fan. This is basically someone who is one of the biggest comic book fans I can find. I don't expect to have a lot of these, but  when I meet them I'll interview em if they have some good things to say about comics.
I had a great chat with raging fan, Derek Becker. He hosts podcast Comic Pros & Cons (his latest episode is actually an interview with Leigh Jeffery, so if you need to know about her and ComixCentral here you go) and owns over 400 pieces of original comic art and commissions. This guy loves comics and has some great advice on comics to read and getting commissions from artists you find at cons.
Help make Derek internet-famous:
Website – comicprosandcons.com
Facebook – facebook.com/ComicProsAndCons/
Twitter – twitter.com/comicproscons
Instagram – instagram.com/comicprosandcons/
LinkedIn – linkedin.com/company/comic-pros-&-cons
---
SHOW NOTES!
---
Derek's proposal commission:
---
Jack Kotz – Siamese (written by Lucas Munson) – That's Not a Pizza (A 24 hour comic).
---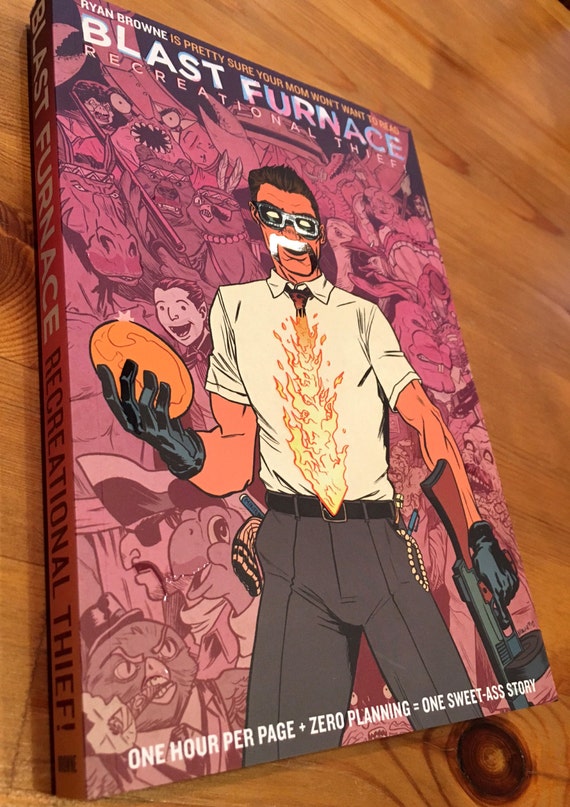 ---
Motor City Comic Con – Derek Becker's first con
MSP ComiCon aka Spring Con – Mentioned by Dexter – My first booth at a con
---
Tart – by Kevin Joseph and Ludovic Salle
---
---